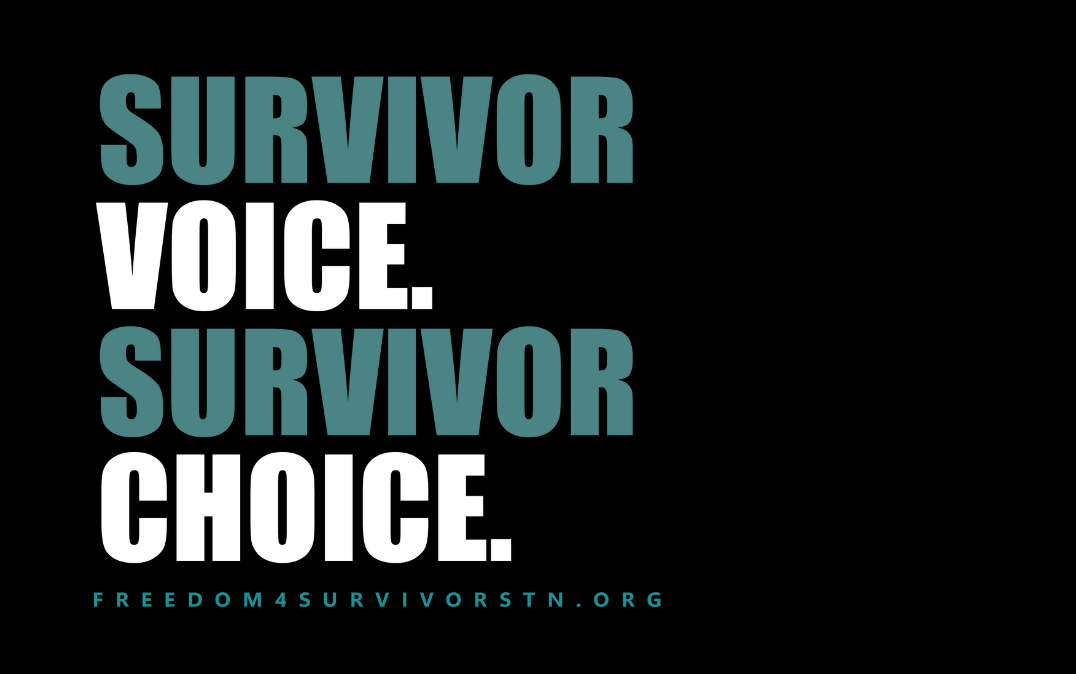 Established in 1978, Sexual Assault Center (SAC) has provided this care for more than 35,000 children and adults in our community. SAC is a state and federally funded non-profit organization serving victims/survivors of sexual assault and educating communities across the state; we are a nonpartisan organization, as our work provides hope and healing to all.
The effects of rape are numerous and varied and can last a lifetime, with serious adverse effects on a victim/survivor's physical and mental/emotional health, education, employment, and the economic well-being of individuals, families and communities.
Sexual Assault Center has worked hard on a rape exception to the trigger ban since Roe v Wade was overturned.Please Read: the bill for which we have been advocating is in immediate jeopardy:
As you are probably aware, the Sexual Assault Center has been advocating for rape survivors to have the option of a safe and legal abortion from a pregnancy resulting from a rape, if they so choose. Sexual Assault Center has been working with Sen. Haile (R) and Rep. Rudder (R) with this bill's amendment language because we understand the complex journeys and pain of rape survivors and believe strongly in their rights as victims of assault. The Rape Exception bill is not a Pro Choice or a Pro Life bill, it is a bill about compassion and care for rape survivors in very special circumstances. Whether you fall on one or the other side in the broader abortion debate, this is an issue around which we can and should unite - no rape victim should be forced to carry the child of their assailant. This is a victim advocacy issue that is core to the mission of SAC.
Sexual Assault Center is saddened and disappointed at the outcome of Tuesday's Senate Judiciary Hearing. Initially, the rape exception bill was to be presented and SAC was to give testimony in support of a trauma informed approach to the exemptions. However, early this week, we were told it did not have the votes to pass. The sponsors were considering rolling it to next year, but the bill and amendments we worked on were to still be presented so there could be discussion on the record, but no testimony from SAC. Instead, yesterday, the bill to provide abortion exceptions to rape and incest victims was sent straight to general subcommittee (where bills not moving forward are sent) without any discussion or comments on the record. This was not what we were expecting and is very disheartening. We hoped to at least have some positive comments from the sponsor on the hard work and collaboration it took to get it to this point. SAC acknowledges the current bill amendments still have work to be done to make them more trauma-informed, but we were hoping for a highlight of the need.
The work is not over. We are hopeful the many conversations we had with lawmakers were not in vain. This year, thanks to your help and support, SAC positioned itself as a reliable, respectable expert and one they will call on to work with in the future. We will continue to do what we can to advocate for the rights and choices of victims and let you know how you can stay involved over the next year. Thank you for your support and the many ways your showed up to advocate with us.
Please visit Freedom4SurvivorsTN or click the link below to get information on next steps and to stay up to date on what SAC is doing.
Other bills SAC is working on:

Advocate Confidentiality Bill - HB0686, Sponsored by Sen. Heidi Cambell & Rep. Bob Freeman: Victims' Rights - As introduced, prohibits disclosure of certain information by an advocate in regard to a victim of domestic violence, sexual assault, stalking, or human trafficking in a judicial, legislative, or administrative proceeding unless the victim gives express written consent. - Amends TCA Title 24; Title 36 and Title 39.
SART Bill - SB 0022, Sponsored by Sen. Becky Massey & Rep : As introduced, requires each local law enforcement agency to assemble, by January 1, 2024, an adult sexual assault response team to assist in responding to incidents of sexual assault with adult victims that occur within the agency's jurisdiction; requires each team to include members with expertise in a variety of disciplines relevant to sexual assault response.
Thank you for your support!