SAC presentations available include, but are not limited to, the following topics:
Sexual Assault 101
Child Sexual Abuse
Recognizing Signs and Symptoms of Sexual Abuse
Responding to Disclosures of Sexual Assault
Bystander Intervention
Engaging Males
Psycho-Education Groups
Sexual Assault and Technolog

Stewards of Children
We are an authorized facilitator of Stewards of Children, an evidence-informed training for parents and adults who live with, care for or love children. This training offers practical take-away tips that empower all of us to prevent child sexual abuse.
We can also offer this training in Spanish!
---
College Outreach SAC
SAC works collaboratively with Middle TN colleges and universities to develop campus sexual assault prevention strategies and interventions, grounded in research-based best practices, that help to end and or reduce the incidents of sexual violence. These presentations are tailored to the culture and needs of each campus. Topics include: the basics on sexual assault and how to respond, consent, healthy relationships, bystander intervention, trauma-informed care and rape culture.
---
Tennessee Bystander Project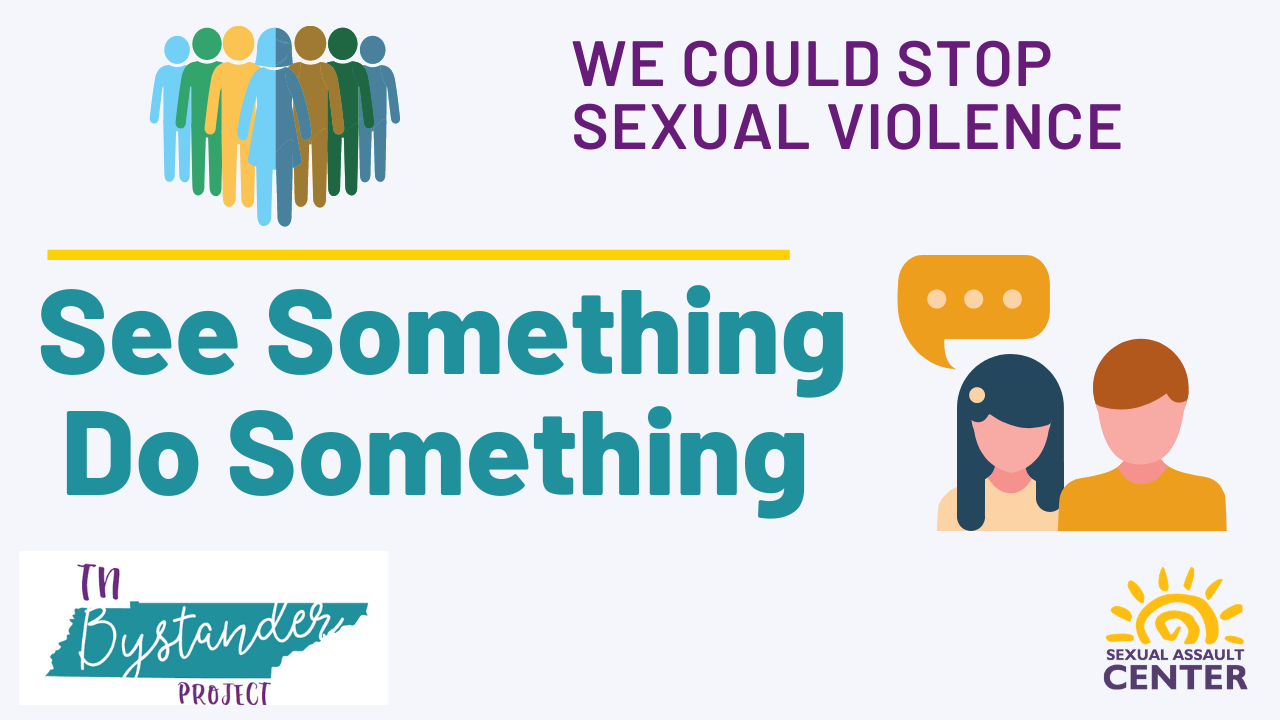 SAC, along with the Tennessee Coalition to End Domestic and Sexual Violence and the Department of Health have created the Tennessee Bystander Project. This project is to raise awareness about everyone's role in preventing sexual violence in our community. Look for our ad in Nashville and Clarksville, take a selfie, and share #ISeeIDo to increase our awareness efforts. It's up to all of us to end sexual violence within our communities. To learn more about this project visit TnBlue.org
SAFE BAR Project
Local bars and restaurants should be comfortable, fun and safe. Customers should have a "top shelf" experience in an atmosphere of safety with knowledgeable and trained staff which equals safe, happy and satisfied customers. Bystander Intervention is an effective prevention strategy that staff can use to decrease sexual assault.